Q

oo10

, in partnership with local charity organisation Mercy Relief, has raised S$33,945.68 in support of its Nepal Earthquake Relief 2015 fund.

Held from 8 May – 30 June 2015, the fundraising campaign saw

Q

oo10

users donating cash or loyalty points (Q points, Q stamps) earned on the site. 100% of the proceeds will go directly to Mercy Relief, with administrative fees absorbed by

Q

oo10

.

Mercy Relief's rapid assessment team was deployed to ground zero 48 hours after the 25 April earthquake devastated the country. Since 28 April 2015, the team have conducted 27 relief distribution operations and 8 medical missions servicing some of the remotest villages in the Kathmandu, Kavrepalanchok, Sindhupalchok and 4 other districts.

In total, Mercy Relief have reached out to nearly 20,000 beneficiaries including 700 patients, which the 6 men medical team treated. Post-acute relief phase, the NGO then undertook several transitional shelter and school projects, racing against time to provide a secure roof for the quake survivors before the onset of the monsoon, as well as ensuring children get back to school as soon as possible. Mercy Relief's next phase will focus on permanent shelter reconstruction after the monsoon passes.

Mercy Relief

's Chairman, Michael Tay, also welcomed

Q

oo10

to the Singaporean NGO's ranks of supporters.

"Since Mercy Relief's Nepal Earthquake Relief fundraising campaign was launched, we have received immense support from both members of the public and corporate donors.

Q

oo10

's contribution towards our fundraising effort is significant. The online community has become a necessary avenue for donor outreach activities and assistance for Nepal's earthquake-stricken communities", he says.
Powered by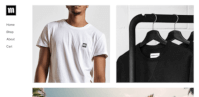 Create your own unique website with customizable templates.