Any plans over the winter break?

Quite a handful of our customers have been asking if we carry winter clothings and accessories. In case you haven't realise, we do. Not only that, the good news is, we have labels from Korea and Japan as well thus you can find the latest designs at a good quality from our site.

First up, for those who are travelling to neighbouring countries or without any plans to travel.

Yes, we do not experience winter in sunny Singapore but you can always prepare a few sets of pullovers and cardigans to avoid catching a cold during this rainy season.

---

If you're travelling to slightly cooler countries, here's what you need. Quality jackets to block you from the cold and snow. Our overcoat comes in various designs and collar for you to choose from so take your time, look through our site before making your decision!

Don't you want to take nice photos on your holiday? Accessories is a must. Style up from top to toe with beanies, earmuffs to thermal leggings, winter socks and boots!

Skincare regime is also a necessity. The change in climate experienced by your skin can be damaging. Cold days bring more than just a rosy glow to your cheeks, they bring uncomfortable dryness to your skin as well.

Check out 10 tips to boost your winter skin care regimen

here

! Qoo10 has lots of inexpensive beauty products and travel kits for you to choose from! As quoted in the article, "Inexpensive products work just as well as high-end ones" so don't worry about getting beauty products from us, they're definitely safe for use :)

---

Now, who says winter wear is boring?

We beg to differ :)

Visit

Qoo10

today and grab your winter accessories today!
Powered by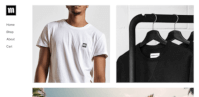 Create your own unique website with customizable templates.