With the Lunar New Year season just around the corner, the annual frenzy to buy new clothes is back.

If you're thinking of donning a casual dress like last year's get-up, why not take the opportunity to dress up in style? Cheongsam Style, to be exact.

The Cheongsam, known as Qipao in Mandarin, is a traditional Chinese costume created in Shanghai for upper class socialites in the 1920s.

Its body-hugging form cuts a sharp hourglass silhouette for the wearer, accentuating the bosom and hips while projecting a svelte waist. The elegant gown with varying motifs has remained a popular icon of Chinese culture and has evolved over time as new fashion trends emerge.

Here at Qoo10, we've compiled a list of Cheongsam styles for you to look Chinoiserie chic:

1. Traditional Styles

Stick to the traditional Cheongsam, which is usually solid coloured with minimalist Oriental button details, or choose a checkered cheongsam for that vintage feel.

2. Florals

Floral motifs evoke a sense of feminine elegance - a staple for every wardrobe.

3. Modern Twists

From shimmery fabrics to leopard print motifs, these snazzy modern cheongsams add a little BOOMZ to your style.


Click on the buttons below to go to our selected Qoo10 mini-shops for your dose of Cheongsam Style:

Powered by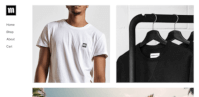 Create your own unique website with customizable templates.